H.O.P.E.
The Fortress of Hope
Hope is one of the indispensable qualities of life to face each day. It is what Abraham lived by. It is essential to living faithfully and lovingly. Where would faith and love go without hope? Paul penned: "And now abide faith, hope, love, these three; but the greatest of these [is] love" (1 Cor. 13:13).
In the prevailing uncertainty and rampant fears that exist in our world, we must have a fortress of hope with abiding faith and love.
"He who has health, has hope; and he who has hope has everything." – Thomas Carlyle
Proverbs 13:12, "Hope deferred makes the heart sick, But when the desire comes, it is a tree of life."
These articles are sortable. Just click on the Lesson, Author, Date or file tab to sort.
Lesson
Author
Date
File

Heaven

Wallace, Steven
2021.12.26
Only Son
Wallace, Steven
2022.01.02
pdf charts, video
Promised
Eternal Life
Wallace, Steven
2022.01.09
pdf charts, video
Revelation And Creation

PowerPoint

and Audio Material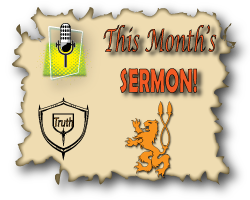 Two lessons about HOPE in an acrostic approach. Hope is the anchor of the soul that ascends into the immovable Presence of God (Heb. 6:18-20). What does this mean to us today as we face trials of uncertainty, fear, death, separation, etc.?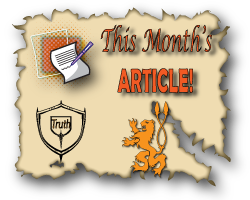 What is new and refreshing about being "in Christ"? Article based on 2 Corinthians 5:17.