Permission of Use
This material has been prepared for people to consider and test it against what is written in the Holy Bible. Feel free to access and use this material in your search for truth and in teaching others. I ask that you abide by the Golden Rule (Matt. 5:12). Correctly represent it. Do not alter it. If you find it inconsistent with the Word of God, do not believe it but defeat it.
*RESTRICTION OF USE: THIS SITE DOES NOT AUTHORIZE THE USE OF ANY POWERPOINT FILE EXCEPT FOR PERSONAL OR PRIVATE USE.
*The reason is that several files have been professionally designed and contain licensed material in the form of graphics that have been purchased. This site cannot grant permission to redistribute these images. Further, some PowerPoint files are by other preachers. You should search them out for what they have written. Still, other PowerPoint files do not have such graphics. Contact me if you have questions about a particular file.
Permission is granted to reprint articles and outlines on this site for personal and public use (such as bulletins). Again, this site expects those who use these materials to abide by the rule of Matthew 7:12, "Therefore, whatever you want men to do to you, do also to them, for this is the Law and the Prophets."
--Cordially, Steven J. Wallace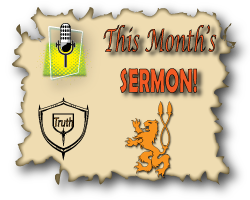 Two lessons about HOPE in an acrostic approach. Hope is the anchor of the soul that ascends into the immovable Presence of God (Heb. 6:18-20). What does this mean to us today as we face trials of uncertainty, fear, death, separation, etc.?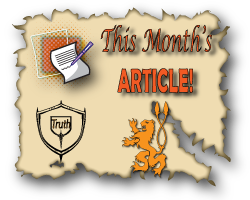 What is new and refreshing about being "in Christ"? Article based on 2 Corinthians 5:17.