#MeToo Movement
A Biblical Perspective
The sexually loose culture in which we live has given rise to the #MeToo movement, protesting the harassment and objectification of women. This is an opportunity for Christians to influence society, as the Biblical standard cuts off these sins at their source. How does the Bible instruct men to treat women? Do women have a role as well? What is God's design for sex? Returning to the Bible can solve our society's problems.
Note: If you want the PowerPoint charts for this series contact us on the contact page. Sermons by Nick. S. Wallace.
Lesson
Author
Date
File

Lesson 1 - Instructions For Men

mp3

Wallace, Nick
2019.01.27
mp3, pdf

Lesson 2 - Instructions For Women And Marriage

mp3

Wallace, Nick
2019.02.03
mp3, pdf
Revelation And Creation

PowerPoint

and Audio Material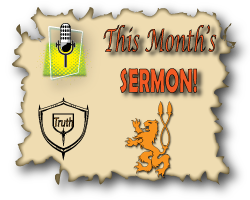 Two lessons about HOPE in an acrostic approach. Hope is the anchor of the soul that ascends into the immovable Presence of God (Heb. 6:18-20). What does this mean to us today as we face trials of uncertainty, fear, death, separation, etc.?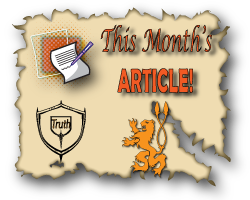 What is new and refreshing about being "in Christ"? Article based on 2 Corinthians 5:17.