Are There Lost Books of the Bible?
Should there be other books in our Bible?
Who canonized the books of the Bible? How can we know we have the books we should have? What validates these books to be holy Scripture? Where is the book of Laodiceans? Questions like these and many others are answered in this series?
Lesson
Author
Date
File

Lesson 1

mp3

Wallace, Steven
2017.04.30
Lesson 2


mp3

Wallace, Steven
2017.05.07
Lesson 3


mp3

Wallace, Steven
2017.05.14
Revelation And Creation

PowerPoint

and Audio Material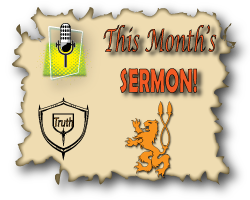 Two lessons about HOPE in an acrostic approach. Hope is the anchor of the soul that ascends into the immovable Presence of God (Heb. 6:18-20). What does this mean to us today as we face trials of uncertainty, fear, death, separation, etc.?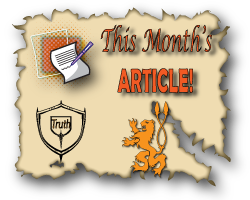 What is new and refreshing about being "in Christ"? Article based on 2 Corinthians 5:17.