Heaven
"Since we heard of your faith in Christ Jesus and of your love for all the saints;
5 because of the hope which is laid up for you in heaven, of which you heard before in the word of the truth of the gospel" (Col. 1:4, 5)

The gospel reveals this eternal abode and the reality of heaven serves as a source of encouragement, perseverance, and proper goal setting in this life. Have you considered that one of the great things about heaven is by considering what will not be there?
"And God will wipe away every tear from their eyes; there shall be no more death, nor sorrow, nor crying. There shall be no more pain, for the former things have passed away" (Rev. 21:4)
Lesson
Author
Date
File

Heaven, Why It Exists

Wallace, Steven
2015.06.14
mp3, pptx

Heaven, Things That Are Not There

Wallace, Steven
2015.06.14
mp3, pptx
Revelation And Creation

PowerPoint

and Audio Material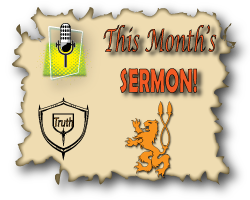 Two lessons about HOPE in an acrostic approach. Hope is the anchor of the soul that ascends into the immovable Presence of God (Heb. 6:18-20). What does this mean to us today as we face trials of uncertainty, fear, death, separation, etc.?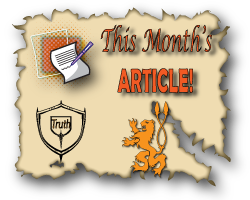 What is new and refreshing about being "in Christ"? Article based on 2 Corinthians 5:17.