Grace Dispensationalism
Hyperdispensationalism | Mid-Acts Dispensationalism
Lesson
Author
Date
File

Intro with the Bible's dispensations

mp3 sermon

Wallace, Steven
2021.08.01

mp3,

Are there two gospels? What are some consequences of Grace Dispensationalism
Wallace, Steven
2021.08.01
mp3, pptx
Why was Paul thankful that hedid not baptize the Corinthians? Did Paul preach a different message than Peter regarding salvation?
Wallace, Steven
2021.08.15

record error,

pptx
Revelation And Creation

PowerPoint

and Audio Material
Does Galatians 2:7 affirm there are two gospels? Did Paul preach a different gospel than Peter? Consequences of the grace dispensational movement are given.
Notice is given to some irrefutable facts that fly in the face of Grace Dispensationalism.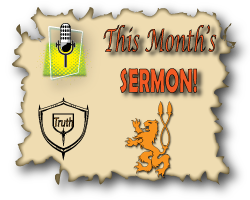 Two builders build houses. Two lives are lived. One falls in the storm while the other one stands. What is the difference?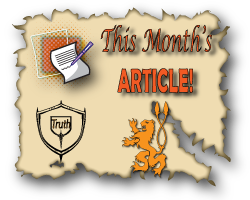 An old exhortation needs to be fresh in our daily activities--continue in the faith!