Grace
A series on the grace of God
There is no greater subject to know than the grace of God. With all the misinformation about grace, it is important that we learn the truth. Doing this means we must address "false grace" as well as comprehend the "true grace of God." Powerpoint sermons and audio files in mp3 format are supplied.
These articles are sortable. Just click on the Lesson, Author, Date or file tab to sort.
Lesson
Author
Date
File

Introduction: False Concepts

Wallace, Steven
2013.01.18

pptx,

Continual Cleansing?
Wallace, Steven
2013.01.26
pptx, mp3
Gospel/Doctrine Distinction?
Wallace, Steven
2013.07.09
pptx, mp3
What is Grace?
Wallace, Steven
2013.10.12
pptx, mp3
What Does Grace Offer?
Wallace, Steven
2013.07.13
pptx, mp3
Examples of Being Saved By Grace
Wallace, Steven
2013.08.17
mp3
Revelation And Creation

PowerPoint

and Audio Material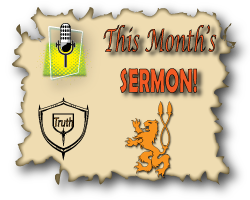 Two builders build houses. Two lives are lived. One falls in the storm while the other one stands. What is the difference?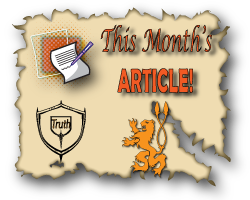 An old exhortation needs to be fresh in our daily activities--continue in the faith!