Originally publish in April, 2007 and is currently being updated.
Commonsense Questions A Church of Christ Preacher Cannot Clearly Answer?
David Martin, a Baptist preacher has attacked the church of Christ and her ministers as being unable to clearly answer commonsense questions. This is only true in that Mr. Martin does not allow us to stand before his people to answer them in a public debate. All of his questions will be clearly answered below with scriptural citations and sound reasoning. One question we would ask Mr. Martin to answer, "When will you open the doors of the so-called 'Solid Rock Baptist Church' for us to clearly answer your questions?"
Truth does not fear investigation; but false doctrine does. We simply request of Mr. Martin or anyone to simply let us come together to reason from the Scriptures (Is. 1:18; Acts 17:2). If you are a member of the church where David Martin preaches, for your own soul's sake, please investigate these answers below and ask him to meet us in a formal open Bible discussion.
We extend an invitation to meet David Martin or any disciple of John Calvin for that matter to enter in a public discussion. Preachers who make accusations while not defending those accusations are the ones who as Mr. Martin says, are "muddying the water-hole." As of yet, he continues to refuse to defend his teaching in such a format!
To download mp3 files, right click the "mp3" link and save into your computer.
Lesson
Author
Date
File

Commonsense Answers 1

mp3

Wallace, Steven
2015.04.05
mp3, pptx

Commonsense Answers 2

mpe

Wallace, Steven
2015.10.11
mp3, pptx

Commonsense Answers 3

Is it truthful to label members of the church of Christ as "Campbellites?"

Wallace, Steven
2015.11.08
mp3, pptx

Commonsense Answers 4

Does preaching the doctrine of baptism "for the remission of sins" commit blasphemy and void the work of Christ?

Wallace, Steven
2015.11.08
mp3, pptx

Commonsense Answers 5

Wallace, Steven
TBD
mp3, pptx
Revelation And Creation

PowerPoint

and Audio Material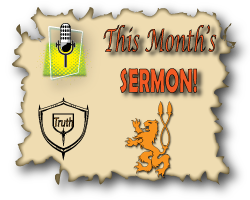 Two lessons about HOPE in an acrostic approach. Hope is the anchor of the soul that ascends into the immovable Presence of God (Heb. 6:18-20). What does this mean to us today as we face trials of uncertainty, fear, death, separation, etc.?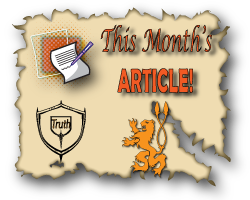 What is new and refreshing about being "in Christ"? Article based on 2 Corinthians 5:17.