Christmas
When did Christmas begin? Is Christ in Christmas? When was Jesus born? Did three kings visit the baby Jesus in a manger? What about December 25? Did Jesus and the apostles celebrate His birthday? Are we told to celebrate the birth of Jesus? Can we celebrate Christmas without doing so religiously? If we do not celebrate Jesus, does that mean we do not believe in the virgin birth?
Lessons powered by the Word of God!
Lesson
Author
Date
File

Christmas Fiction

mp3 sermon

Wallace, Steven
2012.12.23
mp3

Truth & Error of Christmas

mp3 sermon

Wallace, Steven
2015.12.20
mp3
Revelation And Creation

PowerPoint

and Audio Material
Matthew 2:9-11
9 "When they heard the king, they departed; and behold, the star which they had seen in the East went before them, till it came and stood over where the young Child was.
10 When they saw the star, they rejoiced with exceedingly great joy.
11 And when they had come into the house, they saw the young Child with Mary His mother, and fell down and worshiped Him. And when they had opened their treasures, they presented gifts to Him: gold, frankincense, and myrrh."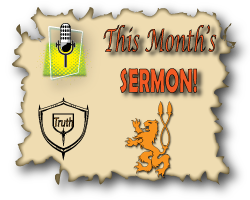 Two lessons about HOPE in an acrostic approach. Hope is the anchor of the soul that ascends into the immovable Presence of God (Heb. 6:18-20). What does this mean to us today as we face trials of uncertainty, fear, death, separation, etc.?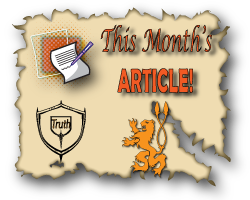 What is new and refreshing about being "in Christ"? Article based on 2 Corinthians 5:17.