Bible "Musts"
Lessons powered by the Word of God!
There are some "musts" in the Holy Scriptures which we need to call attention to. This series will look at several from where we "must worship in spirit and truth" in John 4:24 to "things which must shortly take place" in Revelation 1:1.
These files are sortable.
Lesson
Author
Date
File

Lesson 1

Wallace, Steven
2016.06.19
mp3, pptx
Lesson 2
Wallace, Steven
2016.07.10
mp3
Lesson 3
Wallace, Steven
2016.07.10
mp3
Revelation And Creation

PowerPoint

and Audio Material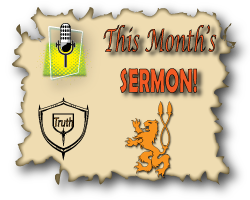 Two lessons about HOPE in an acrostic approach. Hope is the anchor of the soul that ascends into the immovable Presence of God (Heb. 6:18-20). What does this mean to us today as we face trials of uncertainty, fear, death, separation, etc.?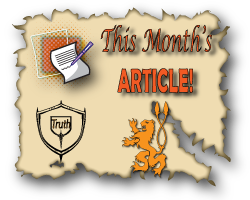 What is new and refreshing about being "in Christ"? Article based on 2 Corinthians 5:17.