10 Rules To Misunderstand The Bible
Confused?
If you want to remain confused and keep the Bible as an unexplained enigma, just follow these rules. If you want the Bible to be understandable then break every one of these rules. The choice is completely and independently yours.
10 Rules To Misunderstand the Bible
Lesson
Author
Date
File
Lesson 1
Wallace, Steven
2016.04.24
pptx, mp3
Lesson 2
Wallace, Steven
2016.05.01
pptx, mp3
Lesson 3
Wallace, Steven
2016.05.14
pptx, mp3
Lesson 4
Wallace, Steven
2016.05.14
pptx, mp3
Revelation And Creation

PowerPoint

and Audio Material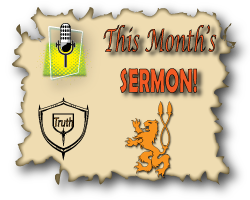 Two lessons about HOPE in an acrostic approach. Hope is the anchor of the soul that ascends into the immovable Presence of God (Heb. 6:18-20). What does this mean to us today as we face trials of uncertainty, fear, death, separation, etc.?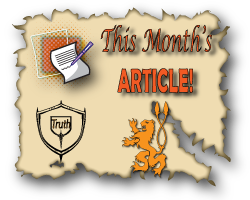 What is new and refreshing about being "in Christ"? Article based on 2 Corinthians 5:17.