Psalm 90
The Prayer of Moses
Written by Moses, Psalm 90 is likely the oldest Psalm in the book of Psalms. Many of the sentiments expressed in this Psalm are those that pierce any thinking heart. We break the Psalm down into various lessons.
These articles are sortable. Just click on the Lesson, Author, Date or file tab to sort.
Lesson
Author
Date
File

Psalm 90:1
God, Our Dwelling Place

Wallace, Steven
2016.06.12

Psalm 90:2-6
God's Power and Man's Weakness

Wallace, Steven
2016.06.12
mp3, pptx

Psalm 90:7-10
The Enormity of Sin

Wallace, Steven
2016.06.19
mp3, pptx
Revelation And Creation

PowerPoint

and Audio Material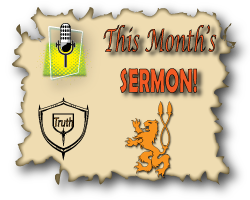 Two lessons about HOPE in an acrostic approach. Hope is the anchor of the soul that ascends into the immovable Presence of God (Heb. 6:18-20). What does this mean to us today as we face trials of uncertainty, fear, death, separation, etc.?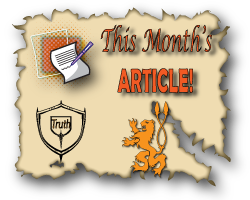 What is new and refreshing about being "in Christ"? Article based on 2 Corinthians 5:17.