Job, Behemoth & Leviathan
A look at Job and the Power of God's Creative Hand
Were the creatures Behemoth and Leviathan real dinosaurs? Were they imaginary or mere symbols of legend? This series provides positive proof of the historical existence of these and other animals and how they pertained to Job's predicament of suffering.
Lesson
Author
Date
File

Lesson 1

Wallace, Steven
2013.10.27
pptx, mp3
Lesson 2
Wallace, Steven
2013.12.26
pptx, mp3
Lesson 3
Wallace, Steven
2014.02.02
pptx, mp3
Lesson 4
Wallace, Steven
2014.02.23
pptx, mp3
Lesson 5
Wallace, Steven
2014.03.16
pptx, mp3
Lesson 6
Wallace, Steven
2014.04.06
pptx, mp3
Lesson 7
Wallace, Steven
2014.05.11
pptx, mp3
Revelation And Creation

PowerPoint

and Audio Material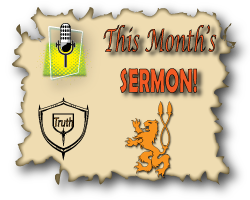 Two lessons about HOPE in an acrostic approach. Hope is the anchor of the soul that ascends into the immovable Presence of God (Heb. 6:18-20). What does this mean to us today as we face trials of uncertainty, fear, death, separation, etc.?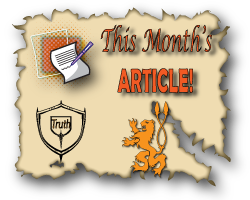 What is new and refreshing about being "in Christ"? Article based on 2 Corinthians 5:17.