Great Things In The Great Commission
Matthew 28:18-20
The "great commission" or final orders by Jesus to the apostles apply to you and me as today. These words are found at the end of Matthew, Mark, and Luke's account. This series uses Matthew 28:18-20 as the outline of points. Disciples are to be taught all things that were given to the apostles. These inspired men provided these things to us in the New Testament and are in fact an extension of Christ's authority and rule over the nations.

We must be careful to continue in the apostles' doctrine rather than the traditions of men (Acts 2:42). God has provided to us all things that pertain to life and godliness (2 Pet. 1:3). Sadly, man often disrespects the authority of Christ by adding his own thoughts and ideas to the gospel or diminishing from it. The faithful will not turn away to the right or left of it. Equally sad, many people become so enraptured by their preacher/speaker that they fail to be objective and studious to the written record.
---
PowerPoint charts are available on request!
---
1 Corinthians 1:30, 31, "30 But of Him you are in Christ Jesus, who became for us wisdom from God—and righteousness and sanctification and redemption—that, as it is written, 'He who glories, let him glory in the LORD.'"
Study His Word!
Lesson
Author
Date
File

"ALL AUTHORITY has been given to Me in heaven and on earth."

mp3

Wallace, Steven
2019.02.17
mp3, pdf

"GO THEREFORE"

mp3

Wallace, Steven
2019.02.17
mp3, pdf

"make disciples of ALL THE NATIONS, BAPTIZING THEM in the name of the Father and of the Son and of the Holy Spirit, TEACHING THEM TO OBSERVE ALL THINGS that I have commanded you; and lo, I AM WITH YOU ALWAYS, [even] to the end of the age."

mp3

Wallace, Steven
2019.02.24
mp3, pdf
Revelation And Creation

PowerPoint

and Audio Material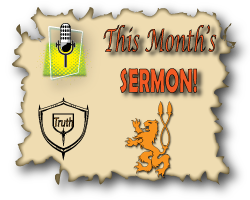 Two builders build houses. Two lives are lived. One falls in the storm while the other one stands. What is the difference?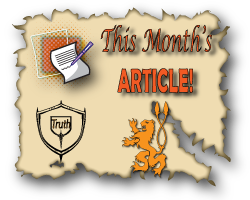 An old exhortation needs to be fresh in our daily activities--continue in the faith!