Marriage Is Honorable (2)
Lesson two on "Marriage Is Honorable."
Marry who?
Why marry a non-Christian?
Why marry a Christian?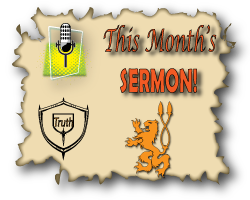 Speaker: Steven J. Wallace
How to understand a world filled with violence and our duty toward it.
Bible study charts with notes on the divide between institutional and non-institutional churches of Christ.